Innovations and solutions for your trials and beyond.
Road to NEXT 2021
EMEA
Welcome to Road to NEXT 2021!
A Medidata complimentary virtual event series, Road to NEXT 2021 is where Life Sciences professionals gather to discover and discuss the latest developments in digital transformation for clinical trials and drug development.
Designed to help us solve the impossible together, curated sessions from NEXT Global and new content are delivered over a few weeks across six-themed workstreams — Unified Platform, Trial Management, Virtualised Solutions, Data and Advanced Analytics, Medical Device, and Biovia Laboratory Informatics.
Register once, then build your own agenda across one or all workstreams.
We look forward to sharing with you what's NEXT for you, your organisation, and our industry.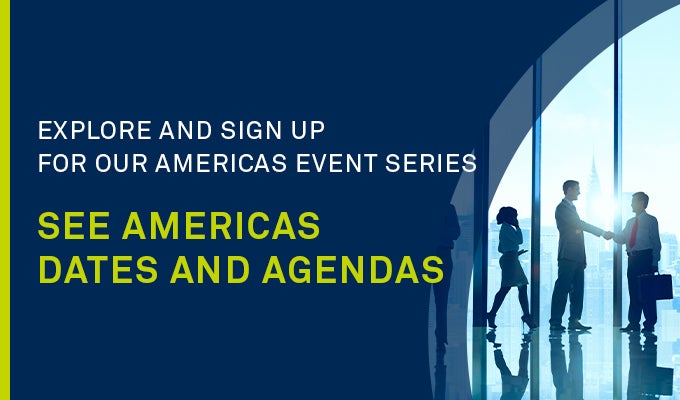 Day-by-Day Event Agendas
Unified Medidata Platform
Create the scale and efficiency you need to run your trials quickly and successfully. Addressing the holistic clinical research process from start to finish, the Medidata Clinical Cloud helps life sciences organisations cut costs, mitigate risks, and deliver treatments and devices to market faster.
Sponsor Case Study: Rezolute Creates a Seamless and Easy Experience for Patients and Sites
Patient recruitment and retention in clinical research is challenging - especially in ultra-rare orphan diseases with a limited number of patients and several competing trials. Rezolute took a creative approach to this problem, working to be the sponsor of choice for sites treating patients with Congenital Hyperinsulinism (HI) - an ultra-rare pediatric genetic disorder. Key to this strategy was using Medidata's unified platform - known as the Medidata Clinical Cloud - to create a seamless and easy experience for patients and sites from launch to completion. As part of this session, you will learn how Rezolute leveraged the Medidata Clinical Cloud to:
Create a best-in-class site and patient experience
Facilitate a quick and easy payment process
Provide a single system for data entry, supply management, and patient monitoring
Deploy an easy-to-use patient eDiary that collected meaningful real time data
Quickly incorporate and deploy protocol changes, based on regulatory feedback and patient reported outcomes
Gain efficiencies from implementing a single platform vs. managing multiple vendors
Secure full visibility and control over their clinical trial data to monitor access in real time

Erin O'Boyle - Head of Clinical Operations, Rezolute
Sponsor Case Study: Merck Achieves Rapid Deployment with Platform Based eCOA
As clinical trials have increased in complexity, with ever greater amounts of data from disparate sources driving endpoints, the value of centralised management systems cannot be understated. This talk will explore the experience of Merck in moving to a platform-based eCOA system, fully integrated into the study EDC. The benefits and lessons learned will be discussed, as well as the future trends of trials in a world where data will become increasingly easy to capture.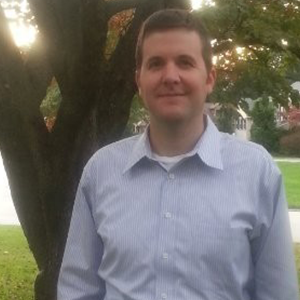 Robert Schneck - Associate Director, Clinical Data Management, Merck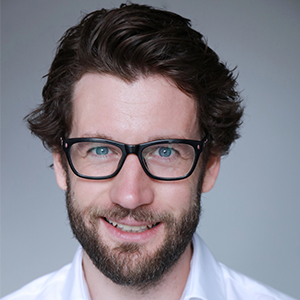 Paul O'Donohoe - Scientific Lead, eCOA and Mobile Health, Medidata
Fireside Chat with eClinical Solutions: How Clinical Trials Will Evolve in a Post-COVID-19 World
Join a fireside chat with Katrina Rice, Chief Delivery Officer, Data Services at eClinical Solutions and Ted Kirby, Senior Director, Product Marketing at Medidata Solutions as they discuss the impact of COVID-19 on clinical trials and the industry's anticipated return to a 'new normal' post COVID-19 in the coming year.
As part of the session, Katrina and Ted will discuss:
Incorporation of more virtual solutions for patients, sites, and study teams
Advances in artificial intelligence and machine learning to help manage clinical data
How to handle increasingly complex clinical trial protocols

Katrina Rice - Chief Delivery Officer, Data Services, eClinical Solutions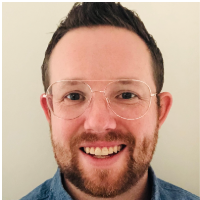 Ted Kirby - Senior Director, Product Marketing, Medidata
Clinical Operations Excellence
Learn how to leverage machine learning and advanced analytics to reduce time-intensive manual review, streamline oversight, enhance collaboration, and accelerate study execution.
CRO Case Study: CTI Clinical Trial Services Adopts Remote Source Review Technology to Optimise their Monitoring Strategy
At Medidata, we believe that a holistic, risk-based, system-supported approach to trial design and execution is at the forefront of the way clinical trials will be conducted. To accomplish that mission we are excited to introduce new capabilities to support cross-functional risk management and an end-to-end remote motoring strategy with Medidata's new Risk Management, Remote Source Review (RSR), and TSDV solutions. Hear first-hand from customers who are using this holistic approach to minimise risk and optimise their site monitoring.
During this interactive session, participants will learn about:
Medidata's new Risk Management solution that supports cross-functional risk management activities
Using Risk Management to provide a framework to support an end to end remote monitoring strategy
Medidata's new RSR solution that seamlessly, enables the collection, de-identification, management, and review of critical study documents
Combining Risk Management, TSDV, and RSR to focus efforts to allow you to identify and mitigate risks early resulting in more efficient onsite and remote monitoring activities
Louis Minham - Senior Director, IT, CTI Clinical Trial and Consulting Services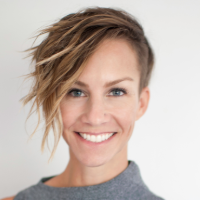 Lisa Moneymaker - Vice President of Clinical Operations Technology, Medidata
CRO Case Study: Syneos Health Achieving Early Risk and Issue Detection and Improved Site Relationships Through RBQM Adoption
As the COVID-19 pandemic continues, optimised clinical trial operations has been a key differentiator for trial continuity. Companies with robust processes for centralised monitoring, remote data collection and document review, as well as flexible on-site interactions, were successful in adjusting to complexities resulting from the COVID-19 pandemic. Now, more and more companies are reshaping their clinical operations by layering in risk-based quality management systems to address the fundamental maturity of their processes. Learn how Medidata and partner Syneos Health are driving technology in the support of trial execution, enabling companies in what we believe is the unfolding of the future of clinical operations, allowing the realisation of both optimised trial design, early risk and issue detection, and an improved relationship with the site, on a scale never before seen in clinical trials.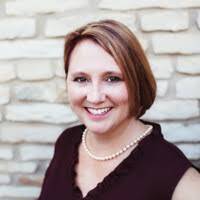 Nicole Stansbury - Vice President, Global Centralized Monitoring, Syneos Health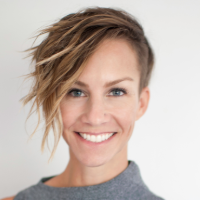 Lisa Moneymaker - Vice President of Clinical Operations Technology, Medidata
What Errors are Lurking in Your Data? Detect the Unknown from Lab Data to Sensor Data
Over a decade, there has been an 88% increase in the overall volume of patient data collected within clinical trials*. With this increase in data volume and types, comes the challenges of silos of data sources, manual data review processes, and non-integrated technology. All further emphasising the risk of missing critical data errors, anomalies, and trends, and the need for automated data review and for better access to real-time data visibility across stakeholders.
During this interactive session, participants will learn more about:
Value of centralised and automated data quality review
Importance of enhanced centralised monitoring with data-driven site issue identification
Strategies to ingest massive data sets such as lab data and sensor data
Demonstrate how Medidata Detect uses advanced analytics to detect both known and unknown KRI, anomalies and trends across any data set
The automated flow of issue management information with a closed-loop process for issue identification and action
*Tufts Center for the Study of Drug Development (CSDD)

Lindsey Sarno - Senior Solution Consultant, Medidata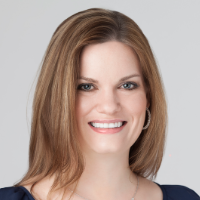 Jess Dolfi - Director, Product Management, Medidata
CRO Case Study: Catalyst Clinical Overcomes Operational Complexities with a Scalable, Data-Driven CTMS
The current landscape of clinical trials challenges clinical operations teams with increasing workloads but fewer resources. In this presentation, Catalyst Clinical Research discusses:
The challenges their team experienced with complex early phase oncology studies
Why they chose Rave CTMS + RaveTMF on the Medidata Clinical Cloud to help them attain operational success and to deliver on their strategic goals, enabling them to increase their efficiency and effectiveness

Keya Watkins - Global Head, Clinical Development, Catalyst Clinical Research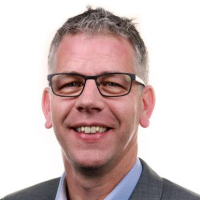 Martin Dowdall - Vice President, Product Management (CTMS), Medidata


Enabling Virtual & Decentralised Trials as the New Standard
Virtualize elements of your trial including patient participation, monitoring activities, and direct to patient supply management. Learn about Medidata's newest product offerings and how they benefit both the patient and your studies.
Enabling Virtualising Solutions Technologies Through a Single Destination Patient Portal
The Industry has begun to incorporate patient engagement point solutions into clinical studies, yet none have been widely adopted. Multiple point solutions can be used across each study - typically provided by varying vendors. By utilising a unified platform approach, the need for integrating disparate solutions and reconciliation of data is reduced. The number of vendors required to provide virtualisation and/or patient engagement offerings is also minimised, streamlining the operations and reducing the costs of setting up and maintaining multiple systems. In this session, learn how multiple virtualising technologies such as video visits, eCOA or eConsent can all be used through a single platform to enhance both the site and patient experience.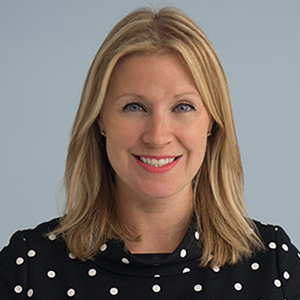 Rosamund Round - Vice President, Patient Innovation Center and Decentralized Trials, Parexel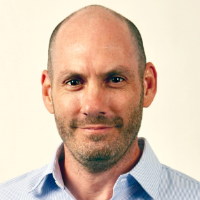 Anthony Costello - Senior Vice President, President, Patient Cloud, Medidata
New Launch! Improve Access to Clinical Trials with myMedidata Patient Registries
Patient recruitment is often the rate limiting step in bringing new therapies to market. Creating an educated and empowered community of patients prepared to participate in clinical research will dramatically transform the way participants are recruited and engaged in clinical research. In this session, learn how patient registries improve patient access while optimising experiences in clinical trials and hear first-hand from a patient advocate about their experience using registries.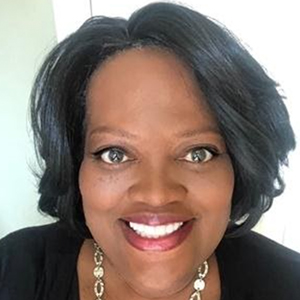 Kimberly Richardson - Patient Advocate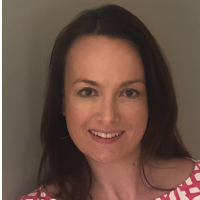 Kelly McKee - Vice President, Patient Registries and Recruitment, Medidata
How COVID-19 Sparked a Critical Need for Virtual Monitoring
Collecting and reviewing clinical trial data is complex and this has become even more so during the COVID-19 pandemic. Siloed data sources, manual processes, non-integrated technology, and 100% source data verification and review strategies have inhibited the collection and review of patient data, resulting in a reduced flow of critical clinical trial data, thus, risking overall trial success. During this session, we will explore how remote monitoring innovations are addressing the impact of COVID-19 and reducing clinical trial risk. Participants will learn about:
Minimising data review challenges arising as shelter in place guidelines are relaxed with limited onsite capacity and increased demand for onsite monitoring visits
Critical virtual monitoring strategies including central statistical monitoring, central data monitoring, and remote source review
Leveraging next-generation analytical tools and algorithms to support virtual monitoring and maintain oversight
Where to begin to implement a holistic remote monitoring approach

Brian Barnes - Director, Product Management, Medidata
The Decentralisation of Trials and its Impact on Clinical Supply Chains
The state of clinical supplies is changing rapidly as we see trials moving towards virtualisation. Providing clinical supplies directly to the patient's home plays a huge role in virtualisation but adds complexity to management of those supplies. We will explore the impact on logistics and strategies to manage the challenges that face sponsors, sites, depots, CROs and particularly patients on this webinar. Whether you are currently supporting virtualised trials or are exploring virtualisation models, clinical supply managers and trial clinical study teams will learn how to adapt to this evolving paradigm shift.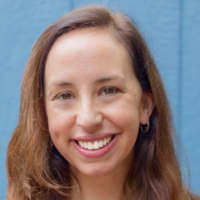 Amanda Nite - Director, Product Management, Medidata
New Launch! - From Sensors to Insights: Transforming Clinical Research with Connected Device Data
While wearable sensors and other connected health devices have been in the market for a number of years, pharma has been slow to adopt new technologies driven mainly by concerns over patient data security and privacy. As these issues are addressed, many sponsors and CRO's are now faced with developing a sensor strategy in support of more flexible, patient-centric trials. Identifying the right sensors in support of hybrid or virtual trials is only the beginning. The ability to distill meaningful clinical insights from massive amounts of data requires a dynamic approach to data ingestion and analysis that will ultimately have the desired impact on the development of new digital endpoints.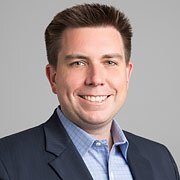 Ben Schlatka - Vice President, Digital Biomarker Solutions, Medidata
CROs Only - Partnering with Medidata to go beyond transactional business and technology solutions
This session is targeted to smaller, boutique CRO partners, and is by invitation only.
With over 150+ partners, our Partner Program is designed to help you accelerate business outcomes, drive greater efficiency and productivity, amplify your brand's impact, and expand your reach. Whether you're an existing CRO partner or new to Medidata, join this moderated panel of CRO executives to learn more about the program to ensure you are leveraging all the resources at your disposal.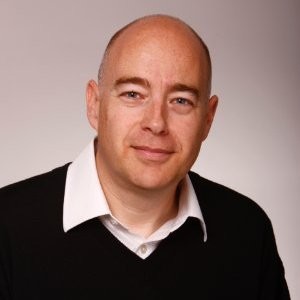 Andrew MacGarvey - Managing Director, Phastar

Sheila Antonio - Vice President, Data Management, Precision for Medicine

Ivan Pessotto - Senior Director, Clinical Data Management, Everest Clinical Research

Jennifer Vergara - Director, Data Management, TD2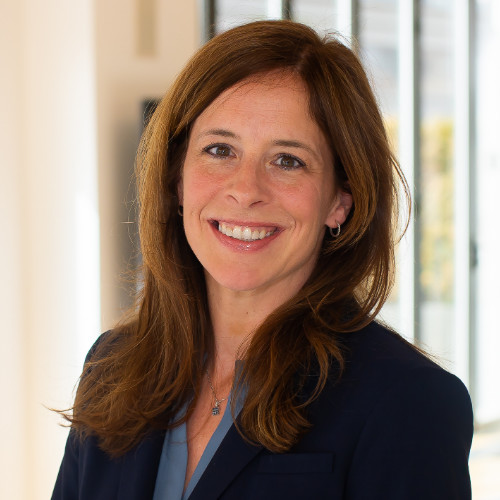 Katrina Weigold - Vice President, Global Partners, Medidata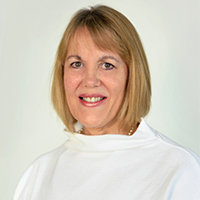 Sheelagh Aird - Senior Director, Data Operations, PHASTAR
CROs Only - Virtual Trials vs Trial Virtualisation: The CRO Perspective
Changing the paradigm of study conduct to enable virtualisation of clinical trials, for both patients and sites, has become the industry's new focus. Multiple solutions exist to enable remote patient participation, however there has been a growing need for virtualising solutions to be incorporated in daily site operations, including monitoring and oversight.
Attend this session to learn how to boost trial participation, understand new virtualising technologies, how to address operational challenges, increase the value of CRAs, and more!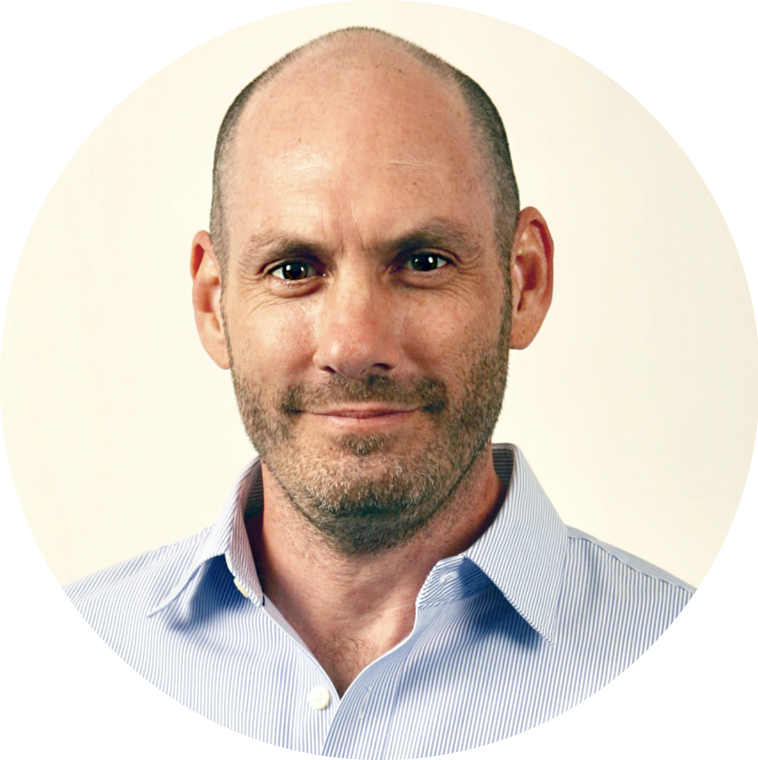 Anthony Costello - Senior Vice President, President, Patient Cloud, Medidata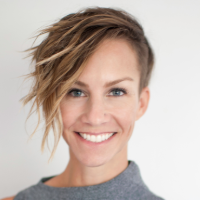 Lisa Moneymaker - Vice President, Product Management, Medidata
Data & Advanced Analytics
Deliver actionable insights and accelerate clinical development by combining high-quality liquid data, technology, and expertise.
Improve Decision Making and Accelerate Enrollment Through Data and Analytics
In this session, we will discuss how our data & analytics - built on the largest and most real-time cross-industry data - provides our customers with the agility and confidence in trial planning, site selection, and enrollment decisions; visibility into trial performance vs. the industry to avoid costly trial slow-downs; and an edge in new and competitive indications. Specifically, we will dive into how we use data and analytics to
Provide competitive landscape analytics to improve study planning
Identify and rank countries and sites to accelerate enrollment
Forecast enrollment to confidently plan your study and key milestones
Gain live study and industry insights to diagnose issues earlier and pivot
Re-forecast enrollment based on actual performance and changing industry conditions
Gain a cockpit view into your portfolio of trials for visibility into trials that require attention

Jef Benbanaste - Product Lead, Acorn AI Intelligent Trials, Medidata
Potential of Synthetic Controls In Clinical Research
Today's clinical trials have become increasingly more complex, including difficulties in recruiting patients, ever rising costs and the heightened risk of failure. Sponsors are seeking ways to improve the probability of success while gaining efficiencies in the clinical development process. A synthetic control is the use of historical clinical trial data to replace or augment a control arm in a randomized clinical trial. It can make the trial more attractive to patients since prospective patients will have a higher chance of being assigned to the investigational therapy rather than to a possibly unacceptable standard of care. This novel approach can be used to enhance scientific decision making in clinical research. Armed with the insights gained from a Synthetic Control Arm, clinical development leaders are able to make better and more informed, evidence-based decisions around clinical trial design. This session will cover the following topics
Benefits of a Synthetic Control Arm for internal decision-making
Discussion of potential use cases for Synthetic Control Arms
Key considerations and best practices when incorporating Synthetic Control Arms into your clinical trials

Darshan Dalal - Global Clinical Program Leader, at Advanced Accelerator Applications, a Novartis Company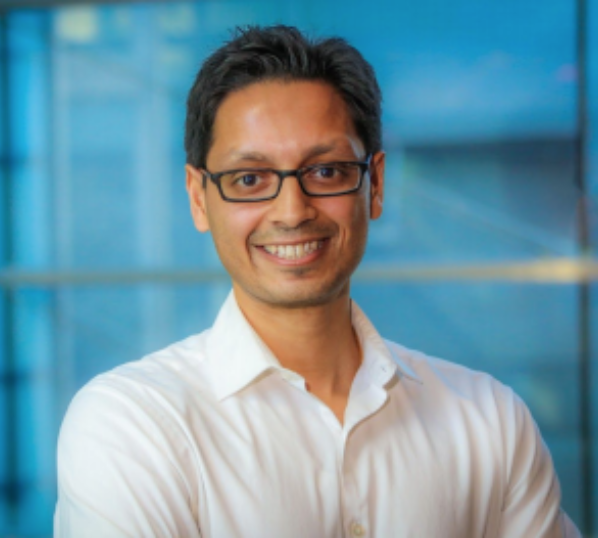 Arnaub Chatterjee - Senior Vice President, Acorn AI Product & Ecosystem, Medidata


Leveraging Historical Clinical Data for Better Outcomes
As standards of care rapidly evolve and the availability of a new perceived superior therapy, adequately recruiting patients that meet the specific selection criteria and/ or retaining control arm patients can be challenging — making it difficult to address the research objective and often slowing or stopping product development. External control groups, built upon historical clinical trial data, can mitigate these challenges by augmenting or replacing a control arm in a randomised clinical trial. This novel approach has not only been successfully used to enhance scientific decision making in early phase clinical research, but is also starting to be used in regulatory settings for some indications. Attend this session to hear how real customers have leveraged historical clinical trial data to enhance clinical development decision making and aid regulatory conversations.
Longitudinal Patient Data: Linking Clinical Trial & Real World Data to Create an End-to-End Patient Record
Understand how to break down data silos across clinical trial and real world data to ensure greater understanding of drug efficacy and post-launch patient outcomes.
Employ proper patient consent, data linking, tokenization and patient identification technologies to fix the broken feedback loop and enable a wide variety of use cases, including patient safety monitoring, trial design and long-term therapeutic efficacy beyond the duration of clinical trials
Discover the rewards and risks associated with data linkage that facilitates merging information from clinical trial and real world data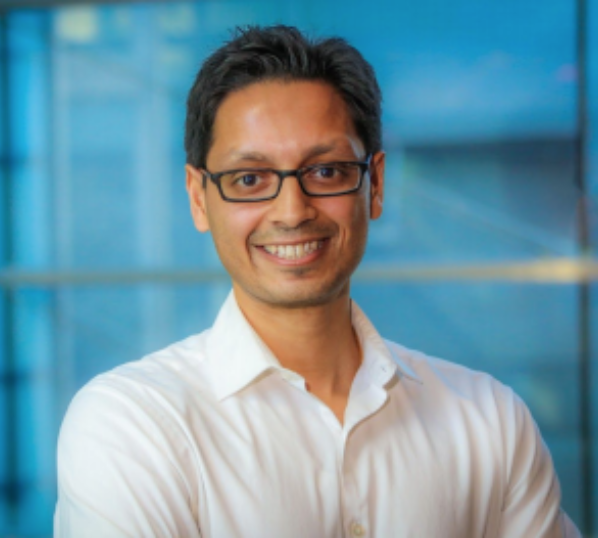 Arnaub Chatterjee - Senior Vice President, Acorn AI Product & Ecosystem, Medidata


Powering Medical Device Clinical Development
Optimize your approach to clinical trials with fit for purpose applications designed specifically for the Medical Device industry.
Sponsor Case Study: Cepheid's Journey to Mitigate Risk and Drive Patient Safety with Remote Monitoring
Remote site monitoring is no longer a "nice-to-have." Continued success in clinical trial operations now requires a dedicated remote site access and monitoring strategy. Imagine reducing the need for on-site document review, while reviewing documents faster, mitigating risk AND reducing site burden. Join experts for a discussion on the challenges and benefits of implementing a remote monitoring strategy for medical device clinical development and how Medidata can help. In this session you will learn:
How to ensure overall patient safety and trial integrity with a move to remote monitoring
How to manage and review critical documents throughout the trial remotely
How to successfully implement a remote monitoring strategy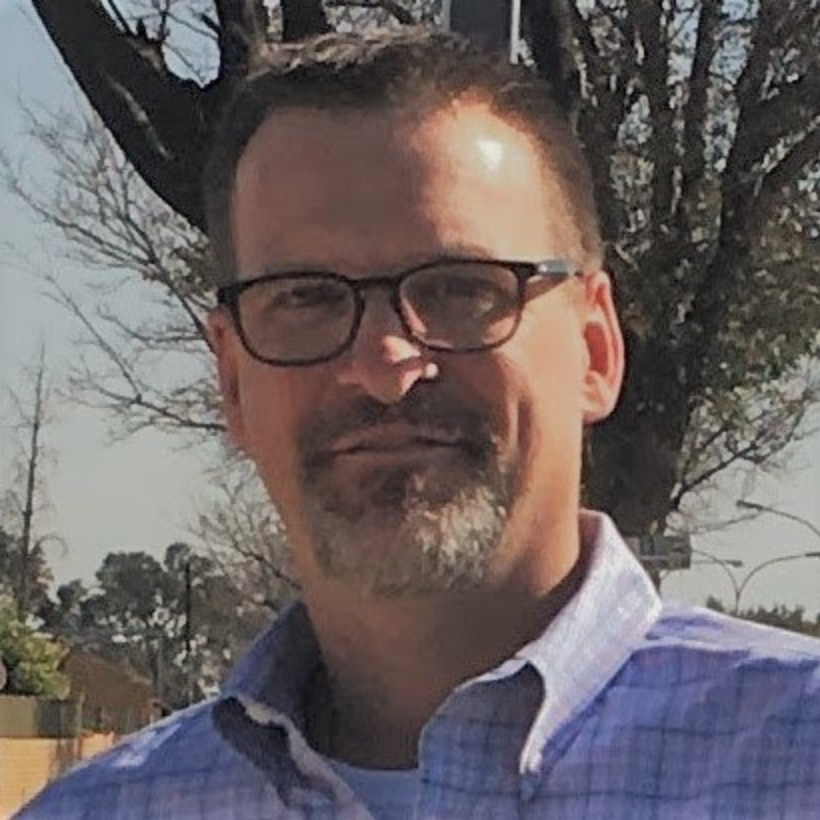 Andrew Hiar, MPH - Vice President, Clinical Affairs, Cepheid

Brian Barnes - Director, Product Management, Medidata
Sponsor Case Study: Boston Scientific Drives Patient-Centered Outcomes and Operational Excellence with eConsent
A global medical device manufacturer, Boston Scientific, dedicated to transforming lives through innovative medical solutions that improve the health of patients around the world chose to implement eConsent. The company's core philosophies about the criticality of patient-centricity in study design and conduct were closely aligned with Medidata's own core tenets of driving patient-focused innovation through transformative technology. Key leadership at Boston Scientific stressed that their core focus for implementing eConsent on their studies was patient driven. If patients could be provided with a better understanding of the purpose, risks and benefits of the study and understand their rights and responsibilities from the very beginning, then the sponsor felt that they were supporting their ethical responsibility to the patient, resulting in better science in the end. Their secondary focus was to recognise operational efficiencies which would be derived in centralised monitoring, reconsenting, and enrollment reporting. This session will cover:
This session will cover:
How eConsent drives patient-centered outcomes and operational excellence
Key benefits of eConsent which have been identified through multiple sponsors and multiple studies
Real-world case study of implementation with Boston Scientific on medical device research studies
Shari Swanson - Principal Business Analyst, Boston Scientific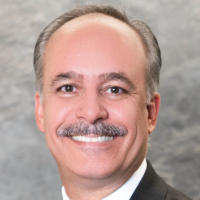 Michael Tucker - Senior Product Solutions Specialist, Medidata
New Launch! Medidata Adjudicate: Optimise your Endpoint Adjudication on a Single Platform
Medidata Adjudicate is a full end to end Endpoint Adjudication management solution for sponsors and CROs. Endpoint adjudication is a critical function on clinical trials where safety or efficacy endpoint assessments are complex or multi-faceted. For these assessments, data is collected, collated and presented to an adjudication committee for standardised review and assessment.
Medidata Adjudicate is a streamlined, configurable, web based solution for all users including sites, sponsors, CROs and adjudication committee members. It allows for full end to end management and oversight of all adjudication activities and ensures the right data is being presented to the right user at the right time.
In this session we will cover:
What is Medidata Adjudicate
Use cases supported by Medidata Adjudicate for Med Device trials
The benefits of Medidata Adjudicate for sponsors, trial managers, trial coordinators and committee members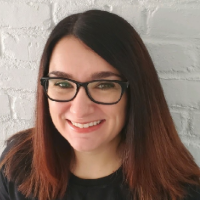 Andrea Falkoff - Director, Product Management, Rave Imaging, Medidata
CRO Case Study: Catalyst Clinical Overcomes Operational Complexities with a Scalable, Data-Driven CTMS
The current landscape of clinical trials challenges clinical operations teams with increasing workloads but fewer resources. In this presentation, Catalyst Clinical Research discusses: The challenges their team experienced with complex early phase oncology studies and why they chose Rave CTMS + RaveTMF on the Medidata Clinical Cloud to help them attain operational success and to deliver on their strategic goals, enabling them to increase their efficiency and effectiveness.

Keya Watkins - Global Head, Clinical Development, Catalyst Clinical Research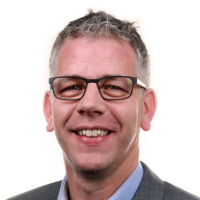 Martin Dowdall - Vice President, Product Management (CTMS), Medidata


Laboratory Informatics
Learn how labs are innovating by increasing productivity, reducing costs and accelerating product development. BIOVIA solutions support these capabilities end-to-end across research, development and QA for customers in life sciences.
Getting to Market Faster and More Efficiently
Digitalizing Next-Generation Labs in the Cloud
Lab digitalisation is advancing quicker than ever. The next-generation lab requires support for remote work, easier collaboration among scientists and standardised data and procedures to help ensure quality. See how to accelerate product design and development, while also saving time and costs with cloud-based solutions.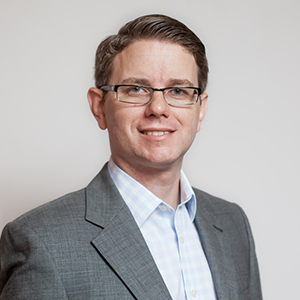 Stephen Hayward - Technical Product Marketing, BIOVIA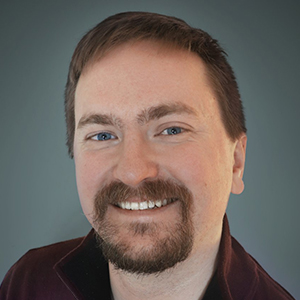 Michael Millonig - Solution Consultant, BIOVIA
BIOVIA's New Unified Lab Solution: The Results and the Challenges Resolved by Transforming Lab Processes
Learn about successful deployments of unifying lab informatics solutions - the results and the challenges resolved by transforming lab processes. Digitalising lab processes and connecting analytical and process workflows end-to-end are essential capabilities for any drug discovery operation. In this presentation, we will discuss customer challenges and describe the journey that led to the development of BIOVIA's new Unified Lab solution.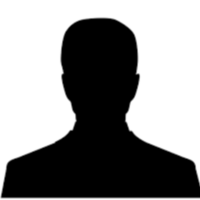 She Yen Lok - Senior Solution Consultant, BIOVIA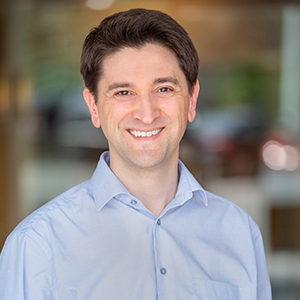 Laurent Rebion - Global Solution Consulting Director, BIOVIA
Next Steps for Your Lab
Maximize Productivity and Innovation within Your Lab
This session explains how you will be able to maximize productivity and innovation within your lab by deploying the soon-to-be-released, cloud-based electronic lab notebook, BIOVIA Scientific Notebook. Get an advance look at the features and workflows we are implementing in this next-generation ELN on the 3DEXPERIENCE platform.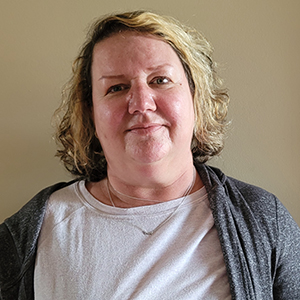 Kirsten Gesenberg - Portfolio Director, BIOVIA


Seamlessly Move from the Lab to Manufacturing with an Integrated Lab Informatics Solution
BIOVIA has optimised its life sciences lab informatics solutions to simplify the movement of lab processes, end-to-end, from the lab to manufacturing. Small and large biopharmas and biotechs are realising the value of streamlining this tech transfer process, while also leveraging the capabilities of BIOVIA's manufacturing analytics solution. See how both solutions can accelerate your products to market.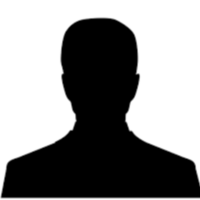 She Yen Lok - Senior Solution Consultant, BIOVIA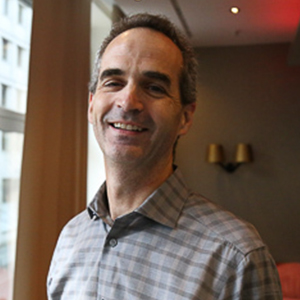 Dennis Curran - Portfolio Director, BIOVIA
Presentations
Welcome to the EY Better You Experience
Carolyn Slaski, Americas Vice Chair - Talent, welcomes you! Learn about what to expect from the Experience and why your visit is a great use of your valuable time.
Better You: The Experience and 2021 Annual Enrollment
Mike Spicci, Director of Benefits, highlights our Better You tools and resources that are designed to help you thrive - and how to best take advantage of them. He also introduces what's changing with your EY benefits for 2021 and reminders to help you prepare and make confident decisions during this year's Annual Enrollment.